Non Chemical Pool, Pond, and Water Feature Maintenance: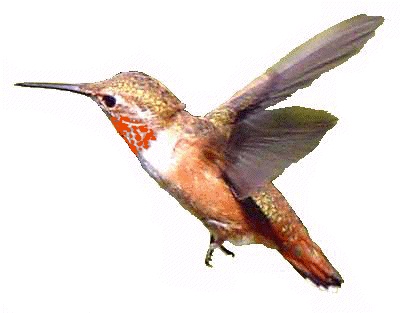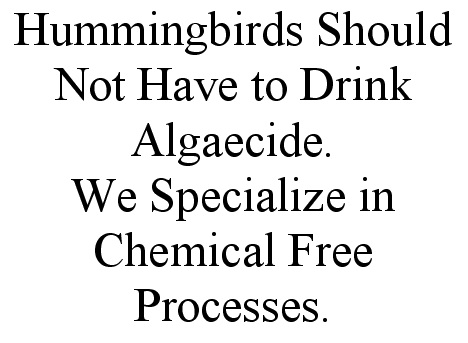 We are going to take your swimming pool from a chemical wasteland to a old growth forest.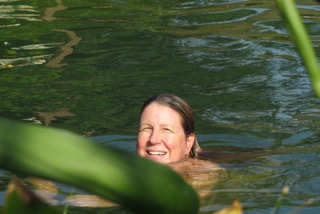 PuraVida Aquatic will maintain the integrity of the existing pool infrastructure.
We will maintain your ability to use the pool as a pool - swimming, cooling off, etc.
But I've got a saltwater pool/salt pool. That is less toxic isn't it?
Do you really want to swim in chlorine ... copper ... or other toxins?  Or would you like to swim in beneficial compounds?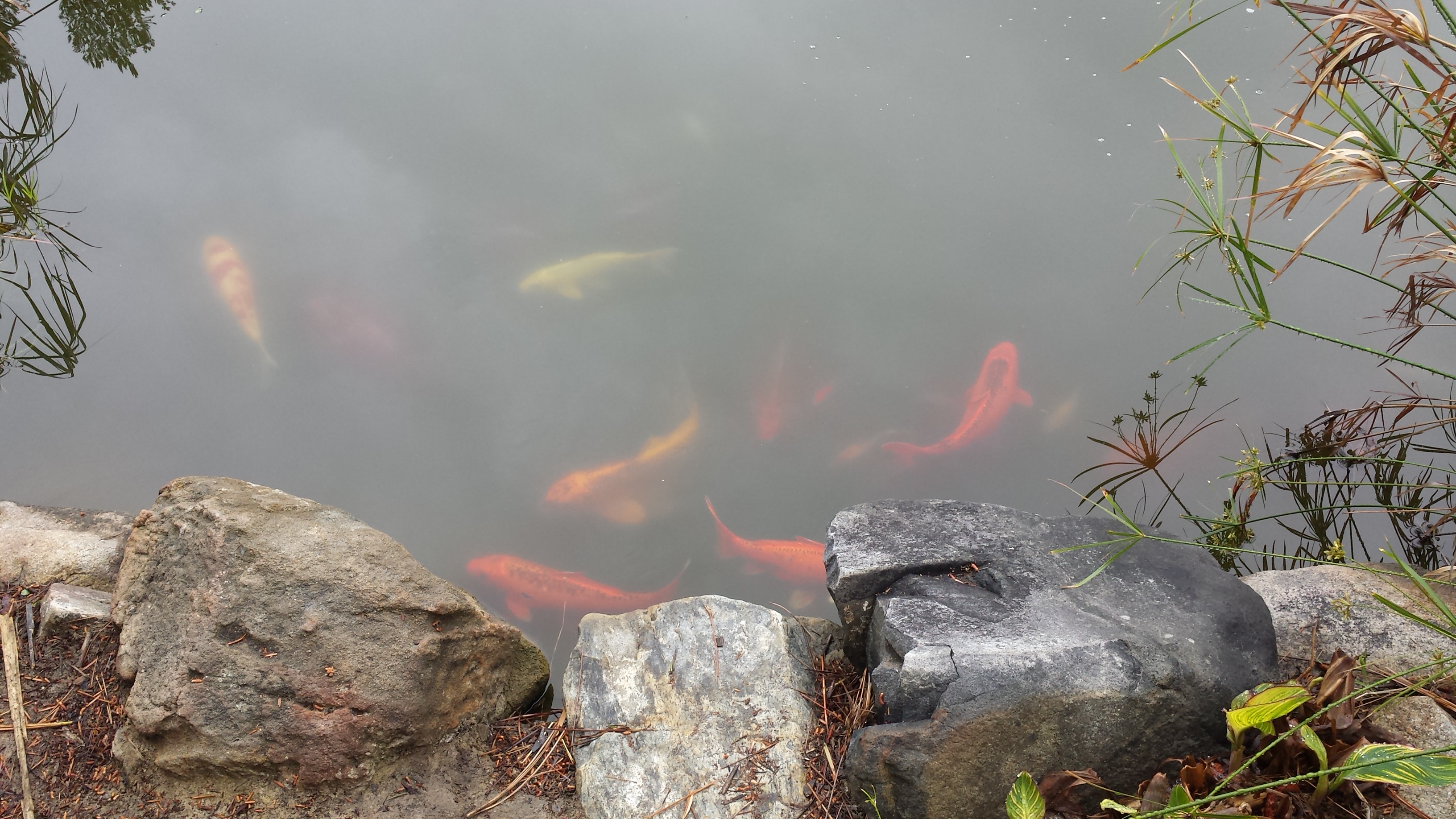 The slight amber color of most ponds and natural water systems is tannin.  The very same compound that is in tea and gives it much of its antioxidant and beneficial properties. Our skin absorbs chemicals that are present in water and it has been reported that after only one swim in a pool treated with chlorine, mutagenic events can be detected in our bloodstream.  Do you want your familly to swim in a toxic brew of mutagens and birth defect causing compounds?  Or would you like to swim in a couple of mugs of tea.

We maintain pump and plumbing structure and the existing size and shape of your pool.
We will not block the stairs
We also will make sure that animals that fall in have egress.
We use plant-based modules and small aquatic invertebrates.  Most fish, other than mosquito fish are wonderful.  With ecological systems established, I get 100% elimination of mosquito larvae.  There is absolutely no reason to put in gambuzia or mosquito fish which are not native and do far more harm than good to the system.
Check out our FAQ page.
****
Some new work on plant modules involves food systems
and California freshwater native systems.
****
A swimming pool which is being converted has no ecology at all, and it will take sometime to get one up and running.  The biological environment in the pool is somewhat independent of the constructed wetland modules.  But we will weekly monitor the system and control situations manually if necessary.  Remember if you net out algae, or do anything else for that matter, we don't know what the actual conditions are.  With all our clients we prefer that they let us do our job so that we can tell what's going on.  At the same time it's your pool/pond and we respect that.
Here is some general information to help us get along well together.  A link to the information sheet that we give new clients.  The modules are guarenteed for 10 years if PuraVidaAquatic is doing the sole maintenance and can keep an eye on them.
The first CW module is completed within a month.  In addition to the time spent actually installing the "T" and valves, several hours are spent on it in the shop.  The first one costs a little more because of several unique safety features incorporated into it. Subsequent modules can easily be inserted in the chain.
During the first few months we will also be adding biological systems and ecology to the pond.  We will be testing water chemistry and adjusting for any minor chemical irregularities in your pool.  Regular samples are taken and biological assays run on them during the weeks and months involved in the conversion.
Both PuraVida Aquatic and I realize that you are anxious for this process to proceed.  And you see it everyday, but we see it once a week.  And once a week is plenty to do what needs to be done.   The majority of the conversion will take a couple of months. We must always wait for one level of ecology to build up enough to provide the resources for the next level.
I regularly talk to other Permaculture professionals and often comment about these systems -- that if we put in organisms too soon it will prevent the establishment of the pretty parts of the system later on.  we welcome your enthusiasm.  But as I say repeatedly you're going from a chemical wasteland to a old growth forest and it's going to take a month or two.  I don't want to rush things to the point where the Redwoods don't grow.
And with any other conversion you would be having heavy construction equipment run around in your backyard for a month :-)
.... and then it would take a couple of months to establish itself as well.  I fully believe my way is less intrusive as well as a lot better in the long run :-)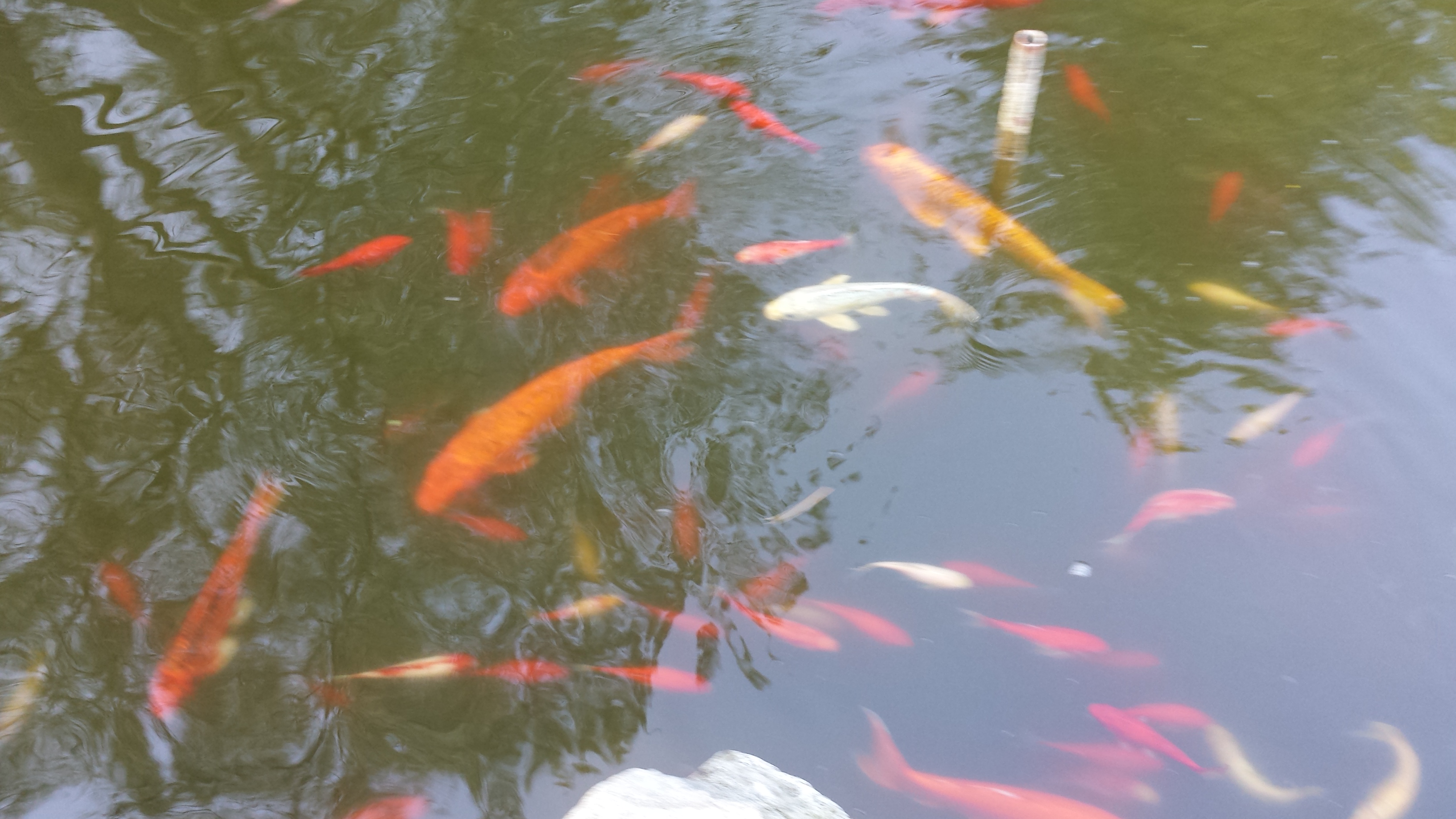 Tired of swimming in chlorine?

Want a usable pool that is attractive and interesting all year?

Want to help the environment by providing habitat?
Have PuraVida Aquatic convert your pool into a swimmable pond and purify the water with native plants.
You can swim with Koi, attract birds, dragonflies, butterflies and so much more wildlife.  Without harmful chemicals, the animals can safely drink and your family can swim without poisons.
The conversion is external to your pool, so involves no reconstruction.

Your pool doesn't need to be emptied and refilled, saving 20,000-40,000 gallons of water.

You can use your pool to store rainwater.

Monthly service fee is far less than for the normal 'pool guy' and no need to add chemicals again!
Call microbiologist Bob Lloyd at Ramona-based PuraVida Aquatic for an appointment at 310 429 8477.
http://www.puravidaaquatic.com.